In 1915

Frank Laubach

went with his wife to the Philippine Islands as a missionary. After founding churches on the island of Mindanao, he established and became dean of Union College in Manila. In 1930 he returned to Mindanao to work with the Mohammedan Moros who regarded the Christian Filipinos as their enemies. Laubach, however, went with a heart filled with the presence of God and sought only to live among them, not trying to coerce them into Christianity but living each moment with a sense of God's presence.

It is estimated that through his educational efforts he was responsible for teaching one-half of the ninety thousand people in the area to read and write. More than that, he has brought thousands of people to a richer experience of God.
Powered by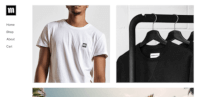 Create your own unique website with customizable templates.