For Christians, Jesus is certainly a teacher, but also essentially more. As crucified and raised to life, he is in person the living, authoritative embodiment of his cause: the cause of God and the cause of man. This living Christ in particular does not call for ineffective adoration, still less to mystical union. But neither does he call for mere imitation.

What

Jesus

does is call for personal discipleship, for response and correlation; he call me to commit myself to him wholly and entirely, while going my own way—each has his own way—according to his directions. This is a great opportunity, which was regarded from the very beginning not as what must be done but as what might be done, as an unexpected chance and true gift, a genuine grace. A grace that presupposes nothing more than this one thing: that we seize on it with trust and faith and adapt our life to it; a new attitude to life, which consequently makes possible a new lifestyle.

~

Hans Kung

,

Does God Exist?
Powered by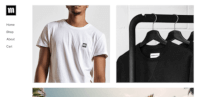 Create your own unique website with customizable templates.